A New Start to Your Health, Life & Fitness
Our Mission
Our Mission is to Help You To Reduce The Pain That Is Stopping You From Getting Results! Too often today people just give up on their goals because they are constantly in pain. As a result, not only do they have more trouble getting results than they should, but they aren't even able to enjoy life to the fullest. Our aim is to show people how they can fix this, and as a result, make the goals they have always wanted easier to achieve.
New Start
Never too late for a new start to your life, health and fitness. We will help you to find balance in your life, and get results in all aspects.
Personal Trainers that care
We will be the last trainers you will ever need.
Aaron Smee
NEW START PT
New Start PT, owned and operated by Aaron Smee, is dedicated to giving you and your health and fitness goals a new start. As a young child, Aaron battled obesity, and all of the downsides that come along with that – lower energy levels, low confidence and low self-esteem. Finally, Aaron made the decision to get healthy and fit, and 16 kilos later, was happier, healthier and more energetic than ever before. Since then, it has become the dream to help people reach this same result, so that they too can feel the same sense of achievement and enhanced quality of life.
Aaron has now attained over 6 years of personal training experience, advanced postural analysis and correctional skills, as well as extensive knowledge of the human body through a Bachelors Degree in Biomedical Science. Along with this, Aaron constantly pushes himself to be his best, competing in events such as the Spartan Race.
However, it soon became obvious that working for someone else wasn't what was going to allow him to achieve the dream which had started him along his path of health and fitness. As a result, New Start PT was created!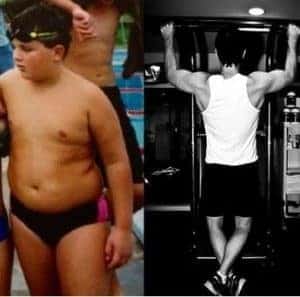 Top 3 Reasons To Sign Up Today
-Tailor-Made For Busy Individuals: if you like coming in before work, breaking a sweat during lunchtime, or unwinding after a long day at the office, it's up to you. Your training sessions will fit seamlessly into your schedule.
-Veteran Personal Trainers: our fitness experts have years of experience working with highly demanding clients and will help guide you through the whole process, even if it is your first time at the private studio.
-Support Your Active Lifestyle: keep up with your kids or grandkids, enjoy your hiking adventures with your friends, play golf with your business partners, and go on your calming morning walks with renewed confidence.