A New Start to Your Health, Life & Fitness
Our Mission
Our Mission is to give people a New Start to their health and fitness, and to create a lifetime of fitness. Too often today people just give up on their goals because they think they aren't fit enough, that their goals are too hard to achieve, or that it is too late. Our aim to to show people that it isn't too late, to show them how to push through and reach the goals they have always wanted, and to allow them to feel that sense of ultimate achievement when their goals have been reached!
New Start
Never too late for a new start to your life, health and fitness. We will help you to find balance in your life, and get results in all aspects.
Personal Trainers that care
We will be the last trainers you will ever need.
Aaron Smee
NEW START PT
New Start PT, owned and operated by Aaron Smee, is dedicated to giving you and your health and fitness goals a new start. As a young child, Aaron battled obesity, and all of the downsides that come along with that – lower energy levels, low confidence and low self-esteem. Finally, Aaron made the decision to get healthy and fit, and 16 kilos later, was happier, healthier and more energetic than ever before. Since then, it has become the dream to help people reach this same result, so that they too can feel the same sense of achievement and enhanced quality of life.
Aaron has now attained over 6 years of personal training experience, advanced postural analysis and correctional skills, as well as extensive knowledge of the human body through a Bachelors Degree in Biomedical Science. Along with this, Aaron constantly pushes himself to be his best, competing in events such as the Spartan Race.
However, it soon became obvious that working for someone else wasn't what was going to allow him to achieve the dream which had started him along his path of health and fitness. As a result, New Start PT was created!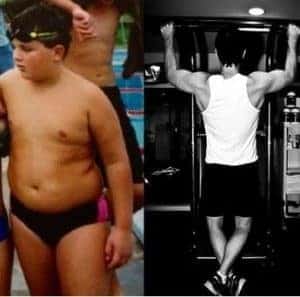 Why You Should Choose Us
You should choose New Start PT for a number of reasons. Firstly, we have the experience without the arrogance that most people get as well. This isn't bodybuilding – we are about creating a healthier, fitter life so that you can live to the fullest! We have the background to know what it feels like when you reach those goals, and to know how good that feels. And most importantly, our clients get the results that they want.
Our Promise To You
When you choose New Start Personal Training, you know you will be delivered with the following; The New Start Personal Training Guarantee A trainer who is always motivating, enthusiastic and energetic A friendly, comfortable and consistent training environment You and your goals being put first in everything we do Training methods which are at the forefront of the industry