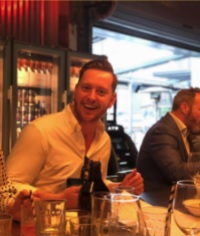 I have always loved going to the gym, however motivation was an issue. It was a struggle just to get to the gym, but it was even harder to create my own routine and programme. When I started with New Start Personal Training, everything was taken care of.

Every week I had 3 sessions with a personal trainer locked in that suited me and my busy schedule that never changed. I would rock up and they would know what I have worked on recently, what 'office pains' I was experiencing and guide me through my workout, making sure not only I wasn't going to hurt myself, but I was also getting the most out of our time together.

It was perfect for me, efficient workouts that suited me, tailored and guided exercise and meal plans, all I had to do was show up. In the first 2-3 months, I had already seen results. I was healthier (dropped 10 kg), I was happier, and 3 years later, I still can't recommend the New Start team enough!
Nathan
I had lost my mojo, had no energy to motivate myself, and everything was hard. I used to be fit and being this way made me quite miserable. I also had some injuries that were holding me back – a dodgy ankle, and overall stiffness. New Start PT have been remarkable! Their friendly personal trainers met me where I was at and with such gentle encouragement and good humor, they brought out the best in me, and before I knew it I was soaring, and with no injuries. For this, I am eternally grateful. Not only their great personality, but also their technical knowledge and attention to detail, ensuring form is correct, is on point. A journey of a thousand miles really does begin with the first step, and then a lunge or two… but the first step of calling to book an appointment, will be the most difficult of all, I promise.
Brenda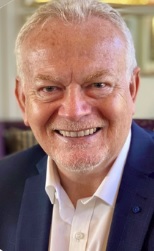 New Start PT was recommended to me by someone I trust and I'm glad they did. My day job was long (often 10+ hours) and largely sedentary. We set an early morning regime twice a week and while it was sometimes hard to get there, it was worth the effort. I have a chronic lower back issue and through my work with New Start PT and the focus on not just the issue, but looking at the body holistically, I soon started seeing results. I became stronger and had more energy! I can't thank New Start PT enough for their expertise in helping me get the body reset I needed!
Tim
I have trained many places with many people over the years. I got started at New Start PT and cannot recommend them highly enough. Their approach is perfect and their knowledge of injuries (prevention of) during training, the attention to form and technique and the general 'know how' to reach goals and exceed expectations is far beyond my previous experiences. I was constantly dealing with aches and pains with my training prior to here, and they were always stopping me from being able to train properly and get great results. This has not been the case with the personal trainers at New Start PT – they are able to modify and adjust everything to be better suited to me, while still being able to train hard! And the best part is – nothing hurts where it shouldn't!
Dario
I started training with New Start PT because my work-life balance had gotten out of control and was causing me to experience pains in my neck and back throughout the day. After just a few short months of working with my personal trainer at New Start PT, my neck stopped hurting, and my back got better! I had just come to the conclusion that unless I took pain killers, these pains were here to stay, but working on improving my posture and correcting my muscle balance has fixed them for me!
Chris
I have been training with New Start PT for about 1 year, and they have been supporting my partner and I with our fitness program. I would recommend New Start PT to friends and colleagues. They have helped reduce and manage pain from previous injuries and improve my overall fitness and strength.
Ryan
I have been training with New Start PT for a good while now and though I have had my ups and downs and stop – started they have always been professional, knowledgeable, consistently believed in me, supported me where I need it, made me accountable and pushed me to my limits. They have always made me feel comfortable in their presence and helped me strive to be the best version of me that just keeps getting better and stronger. My current goal is abs. A year ago I would have never thought it possible but they're there. Thank you for making me believe in myself, for making me feel like I'm going to die in sessions (hehe), and for delivering results instead of just talking about them!
Jess
I have been training with New Start PT for several years, initially for weight loss and neck shoulder pain relating to whiplash & desk work. I met my goal weight & reduced my chronic pain in about 2-3 months. After having a break from training for 6 months I was diagnosed with adrenal fatigue & gained a lot of weight. Since commencing training again with New Start PT I've lost 7kgs, increased my strength, mobility and energy levels. I highly recommend New Start PT and never miss a training session with them as it has changed my life."
Sandra
There is a reason why I have named New Start PT "The Killer" in my phone book: I leave my sessions feeling like I'm about to die, but the results I have achieved through these sessions are the reason why I keep on going back for more! New Start PT trainers are extremely supportive, and challenge you to push your own limits.
Mo
Natasha, a mother of 4, started her training towards the end of January 2016. Since then, she has trained hard 2 – 3 times per week, and eaten as recommended, and between the 2 pictures, she has lost close to 25kg!
Natasha

Ready to Make a Change?
Our Personal Trainers will make it happen!
Follow Us on Facebook