THIS PROGRAM IS FOR THOSE WHO WANT TO REDUCE PAIN AND LOSE BODY FAT FAST, EVEN WHEN YOU THINK YOU ARE TOO BUSY TO GET FIT!
🔒 Your information is 100% secure
✅ Our Specialized Program Teaches Busy Professionals How To

Drop Body Fat FAST!
✅ Utilize Our Unique Training Style To Create A Healthier And Happier You; Move Better And With Less Pain!
✅ Avoid The Crowds! Train In A Private Studio Without Distraction, At The Time That Suits Your Busy Schedule!
✅ Get Your Free E-Book On Craving Control That Helps To Shed That Stubborn Belly Fat Even Easier!
LEARN HOW TO REDUCE PAIN AND LOSE BODY FAT FAST, EVEN WHEN YOU THINK YOU ARE TOO BUSY TO GET FIT!

✅ Want to get started RIGHT NOW, and too busy to wait? Go HERE to start a conversation with us right now on WhatsApp!
Why Choose New Start PT
New Start PT is not just your everyday personal trainers, and we don't just focus on body-building. Our approach to training it not to simply "flog you" so that you can't move for the next few days. We help you to move better, reduce your pains, and lose weight easier, without having to spend hours each week in a busy gym!
Your goals are put first in everything and we are here to help you reach them!
Hear from some of our clients

I have an extremely busy life, and New Start PT fits in with it perfectly!
My current life is so busy, with full time work and now university as well. I didn't think I would have time to work on myself, but I have been proven wrong. I work primarily on my glute and core strength, and correcting my posture and mobility/flexibility. New Start PT have been so wonderful and I've seen such improvement, not only in how I hold myself, but in my approach to other exercise and healthier lifestyle. Training with these guys makes it easy for me to get in two great workouts each week, and challenges me to do more for myself.  I highly recommend New Start PT!
.
– Henry S ⭐⭐⭐⭐⭐
I am now healthier and happier than I have ever been
I have always loved going to the gym, however motivation was an issue. It was a struggle just to get to the gym, but it was even harder to create my own routine and programme. When I started with New Start PT almost 3 years ago, everything was taken care of.
Every week I had 3 sessions locked in that suited me and my busy schedule that never changed. I would rock up and they would know what I have worked on recently, what 'office pains' I was experiencing and guide me through my workout, making sure not only that I wasn't going to hurt myself, but I was also getting the most out of our time together.
It was perfect for me, efficient workouts that suited me, tailored and guided exercise and meal plans, all I had to do was show up. In the first 2-3 months, I had already seen results. I was healthier (dropped 10 kg), I was happier, and 3 years later, I still can't recommend Aaron and his team enough!
– Nathan P ⭐⭐⭐⭐⭐
Practical, no BS coaches that truly engage with you and your workout
Aaron and the team are a great set of practical, no BS (and very tolerant :)) coaches that truly engage with you during your workouts to help you get the most from your sessions. There's heaps I've learnt from Aaron on nutrition, daily habits, and overall fitness that has added real value to my fitness journey. Great return on investment overall!
– Haris K ⭐⭐⭐⭐⭐
Easy to follow & tailored for my fitness level and busy lifestyle
I recently joined New Start PT, and am loving it. They make it so easy to follow a diet and exercise program that is tailored for me and my fitness level and lifestyle. Two weeks in and I'm already seeing results!
– Taylor G ⭐⭐⭐⭐⭐
Never liked exercise, but I love training with these guys!
I have been seeing New Start PT for almost a year and the results have been amazing. He's managed to motivate me (someone who has never liked exercise) to actually look forward to going to the gym! I've achieved results that I never imagined I'd be able to achieve. I couldn't be happier and 100% recommend New Start PT to anyone looking for a great trainer who can push you to achieve your goals!
– Dave C ⭐⭐⭐⭐⭐
They help you achieve what you set your mind to!
I have been going to New Start PT for about 4 months now and I can 100% say that it was the right choice for me. I have never been one for going to gym, as a lot of them would be overwhelming or I had no motivation to go, but the process at New Start PT was quick, easy and I rewarding!
After sending a message online, I got a call from Aaron within 24 hours. We went over what I'm looking for in my health and fitness and gave me a Trainer and program to fit with what I would like from my experience!
Aaron thought MJ would be perfect for me and she has been amazing, is incredibly motivational and feels like a real human to train with, not just an instructor! She has taught me so much about Heath, callisthenics and strength in such a short time!
If you are looking at getting back into fitness or even just starting for the first time like me. Definitely give these guys a go. They answer any questions you have and are really positive with helping you achieve what you set your mind too!
– Matt N ⭐⭐⭐⭐⭐
Are you ready to make a change?
New Start PT offers you the unique opportunity to finally invest in yourself, train on your own terms, and make a New Start.
✅ Start Enjoying Life Before You Retire
✅ Feel Confident And Full Of Energy
✅ Avoid Common Time-Wasting Mistakes
✅ Shed That Stubborn Belly Fat
✅ Inspire Your Loved Ones With Your Body Transformation
Don't Forget! Get The Results You Want In 12 Weeks – Or Train For FREE Until You achieve them!
Claim your FREE session & Craving Buster E-book today!
🔒 Your information is 100% secure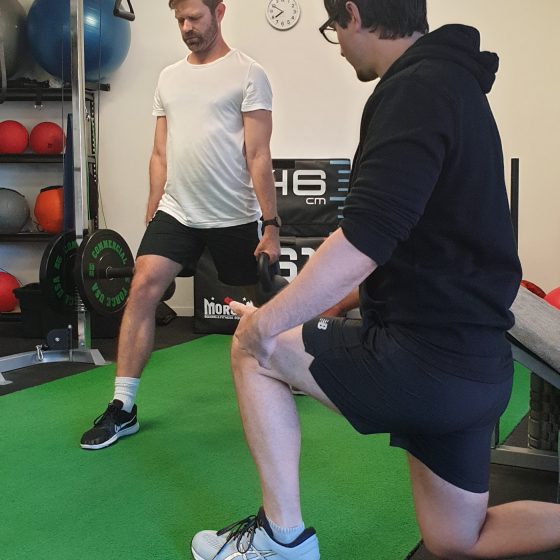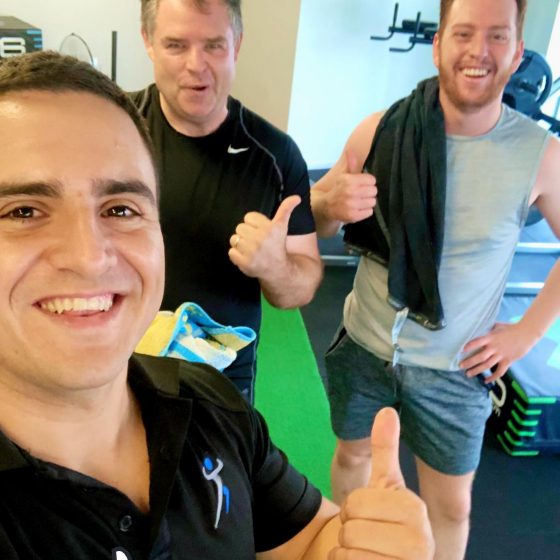 Retake Control Of Your Life & Exude Confidence
Has your body started to show signs of aging? Has your highly stressful job and busy life finally caught up to you? Are you finding it increasingly difficult to drop body fat?
If the answer is YES to any of these, then it's time to invest in your health and well-being.
New Start PT is an exclusive personal training studio in Bowen Hills, Brisbane that offers laser-focused training services for busy professionals who do not have time to mess around.
Our unique fitness programs will allow you to focus on reducing pain, dropping body fat easier, and enjoying an active lifestyle without compromises!
Top 3 Reasons To Contact Us Today
Tailor-Made For Busy Individuals: We utilise a unique training style, which is specialized to helping Busy Professionals to lose body fat easier and reduce pains!
Veteran Personal Trainers: our expert trainers have years of experience working with Busy Professionals and will help guide you through the whole process – even if it is your first time!
Support Your Busy Lifestyle: keep up with your kids or grand kids, enjoy your hiking adventures with your friends, play golf with your business partners, and go on your calming morning walks with renewed confidence.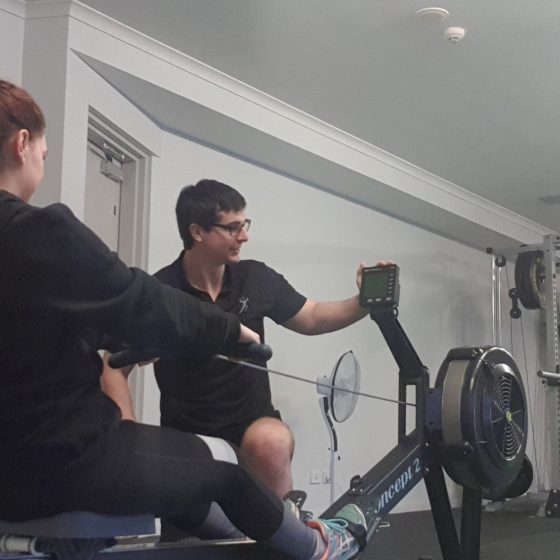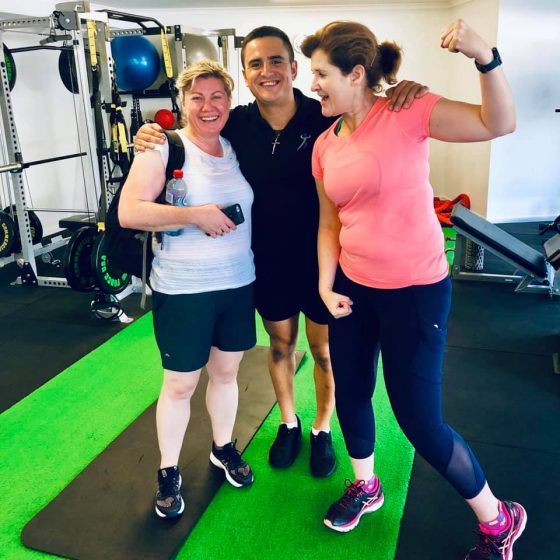 ✅ Avoid the crowds! Train in a private studio without distraction
✅ 1-on-1 training with a dedicated PT to get the most out of your workout
✅ No constantly moving sessions. Lock in times that are convenient for you
✅ Focus on a healthier and happier you, better mobility, less pain, improved posture
✅ Free E-Book on craving control that sheds that stubborn belly
Claim your FREE session & e-book today!
Don't forget! We guarantee that if you don't achieve your results in the first 12 weeks. We will train you for free until you do.
🔒 Your information is 100% secure